This is no longer a live, getting updated every day sort of blog. It is an archival, historical, this is what happened last year sort of blog. I'm pretty sure I will blog again at some point, but not right at the moment. In the meantime, if you'd like to find out what I'm up to, you can email me at esthermstar at gmail dot com. Or you can write to me at this address.
Esther Emery
62 Holyoke St
Quincy, MA 02171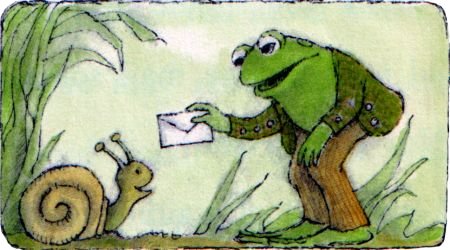 If you're not someone that I have written to, and you don't want to write me a letter, and you don't want to ask me to write you one, just know that I WOULD write to you. I would write you a blog, and I would write you a personal letter. There is somebody who would do that crazy thing, who would put some love in an envelope and send it to you by snailback.
---------------
"Frog, why do you keep looking out of the window?" asked Toad.
"Because now I am waiting for the mail," said Frog.
"But there will not be any," said Toad.
"Oh, yes there will," said Frog, "because I have sent you a letter."
"You have?" said Toad. "What did you write in the letter?"
Frog said, "I wrote, 'Dear Toad, I am glad that you are my best friend. Your best friend, Frog.'"
"Oh," said Toad, "that makes a very good letter."
--from
Frog and Toad are Friends
, by Arnold Lobel